The Logic and pathologic of cell communities
Our work utilizes the fascinating characteristics of intestinal stem cells to address fundamental questions in cell and cancer biology: How do cells identify, measure, and respond to each other and to their environment? What are the signals that control the renewal and regeneration of tissues? How do these signals go wrong in cancer? Our long-term goal is to uncover an underlying circuit theory behind these behaviors – a set of predictive principles that tell us how complex functionality arises from simpler biological components. We have a particular interest in kinase networks that regulate healthy tissue homeostasis and become damaged in cancer. Through our quantitative high-throughput imaging and drug discovery efforts, we are finding new ways to understand and repair these networks.
Projects
1. Phenomics of the human kinome in colonic stem cells.
Understanding the relationship of genotype to phenotype is fundamental to comprehending living systems. This is a complex problem because phenotype is not simply one parameter of a system but hundreds, if not thousands, of parameters connected to one another in unclear ways. Thus a high-dimensional characterization is needed in studying gene function. The human kinome is highly studied, but most commonly in a one-gene-one-phenotype style. The goal of this project is to create a rich (high-dimensional) phenotypic description of each kinase in colonic stem cells and then to organize the entire kinome into groupings of similar function. We are validating functional groups through mechanistic studies in 2 and 3-D intestinal cell culture. This work will characterize kinase function in the intestinal epithelium and uncover new signals controlling tissue homeostasis.
2: GSK-3 signaling in crypt maintenance and drug resistance.
Evidence suggests the protein kinase, GSK-3, is highly regulated in the intestinal stem cell niche in vivo. Additionally, our studies have shown decreased GSK-3 activity stimulates stem cell maintenance and provides significant drug resistance. To understand the role of GSK-3 activity in intestinal crypt homeostasis and drug response, we are developing a single cell live reporter for GSK-3 activity. Using time-lapse microscopy, we are exploring the dynamics of GSK-3 activity in the maintenance of the stem cell niche and identifing microenvironmental signals that regulate GSK-3 and produce drug resistance. The goal is to uncover molecular mechanisms by which epithelia self-organize and evade cytotoxic drugs.
3: Discovery and characterization of small molecule kinase activators.
Small molecule inhibition of kinase activity is well established as a fruitful therapeutic strategy. Yet, widely neglected is the development of small molecule kinase activators for rationally selected targets. GSK-3 is an outstanding candidate for small molecule activation due to its many allosteric pockets and its inactivation in various disease states. We are conducting a two-step (enzymatic followed by cell-based imaging) high throughput screen of >250,000 compounds to identify small molecule activators of GSK-3. Utilizing a novel high-dimensional structure-activity relationship (HD-SAR) approach, we are categorizing the compounds into three major classes: 1) proliferation, 2) metabolism, and 3) cytoskeleton. These compounds will be valuable both as tools for biologists and as potential lead compounds for cancer drug development.
Curtis Thorne, PhD
Assistant Professor of Cellular and Molecular Medicine and the UA Cancer Center.
Curtis received his B.S. in 2000 from Baylor University where he concentrated in Biology and Chemistry. Following undergrad, he was a technician for 2 years at Baylor College of Medicine in the laboratory of Dr. Adrian Lee studying growth factor signaling in breast cancer. He received his Ph.D. in 2010 from Vanderbilt University in Cell and Developmental Biology under Dr. Ethan Lee. In graduate school, he discovered a novel therapeutic for the treatment of colon cancer. He conducted postdoctoral studies as an American Cancer Society Fellow at University of Texas Southwestern in the laboratories of Dr. Steven Altschuler and Dr. Lani Wu (now at UCSF). There he developed a high throughput method for culturing intestinal stem cells combined with automated cell imaging. Using these approaches, he discovered novel drug combinations for the treatment colon cancer. While at UT Southwestern, Curtis received a NIH Pathway to Independence Award with additional training in kinase biochemistry in the lab of Dr. Melanie Cobb.
In 2017, Curtis took a position as Assistant Professor in the Department of Cellular and Molecular Medicine at the University of Arizona. He is also a member of the BIO5 Institute and the University of Arizona Cancer Center.
Email: curtisthorne@email.arizona.edu
Postdoctoral Fellow
Elaheh graduated from Alzahra University with a B.S in Physics in 2009. She received her Master's degree in Plasma Engineering from Shahid Beshti University in 2012. During her Master study and for a year afterward as a research assistant she designed different lab on a chip microstructures including biosensor, magnetic mixer, electro-wetting display and tunable lenses. Then, she joined Dr. Ashok Prasad lab in Colorado State University as a PhD student where she developed different cell shape and texture quantification methods. Using different data analysis and machine learning methods she predicted invasiveness of cancer cells with high accuracy using their shape information. She started her postdoctoral program in 2018 in Thorne lab. She loves to dance and watercolor paint in her free time.
Graduate Student
Carly received her B.S. in Molecular and Cellular Biology from the University of Arizona in 2017. During her time, she investigated the long-term clinical signs of frailty syndrome in mice infected with cytomegalovirus under the direction of Dr. Megan Smithey in the Nikolich-Žugich lab. Her research experience, combined with classes in cancer biology, led her to pursue her doctorate at the University of Arizona. She is currently a first year graduate student in the Arizona Biological and Biomedical Sciences program, and working towards her doctorate in Cancer Biology in the Thorne lab. In her free time Carly loves to read, watch TV series, and play video games. She also enjoys hiking with her puppy, Podrick.
Postdoctoral Fellow
Mary Jo graduated from The University of Arizona in 2014 with a PhD in Nutritional Sciences minor in Molecular and Cellular Biology. Under the mentorship of Dr. Emmanuelle J. Meuillet, she studied how the glucose-lowering drug metformin inhibits fatty acid synthesis when cholesterol is present in pancreatic tumor cells. Her interest in lipid metabolism led her to a postdoctoral fellowship at UT Southwestern Medical Center where she was mentored by Nobel Laureates Drs. Michael S. Brown and Joseph L. Goldstein and by Dr. Luke J. Engelking. At UT Southwestern, she studied the molecular biology and biochemistry of lipid regulation by the liver and the small the intestine, which exposed her to the novel technique of growing liver cells and small intestinal cells in 3D. In 2017, she started a postdoctoral fellowship in the Thorne Lab. Mary Jo loves to play racquetball during her spare time.
Undergraduate Student
Jenna is an undergraduate student at the University of Arizona Honors College. She is studying Physiology and Biochemistry. Her interest in research began during a class on cancer biology where she explored the causes, treatments, and current research being done on various types of cancer. Jenna plans to attend medical school after completing her undergraduate degree. During her free time, Jenna enjoys hiking, baking, and exploring the beautiful city of Tucson.
Postdoctoral Fellow
Kelvin received his bachelor's degree in biology in 2010 from the University of Oregon. After this, he obtained his ESL teaching certificate and worked abroad as an English teacher in Prague, CR, and then as a high school science teacher in Bangkok, TH. In 2014, Kelvin moved back to Arizona and received a MS in Biochemistry at Northern Arizona University under Dr. Diane Stearns Studying Uranium Toxicity. Since then, Kelvin has been at the University of Arizona. As a technician, he studied drug resistance mechanisms in pancreatic cancer under Dr. Terry Landowski until joining the lab of Dr. Nathan Ellis in 2015, where he studied DNA repair in human cancers. Kelvin received his PhD in 2019 and is currently helping establish a collaborative project between the Thorne/Bhattacharya groups to develop new ways to target colon cancer using patient specific neoantigen signatures. When not doing experiments, Kelvin basks in the greatest town on the planet, where he enjoys photography, rock climbing, eating tacos, and hanging out with his dog Winston.
Undergraduate Student
Amanda is a current undergraduate student at the University of Arizona with a declared major in Molecular and Cellular Biology and minor in Biochemistry. Her research experience began in high school, where she joined the Keep Engaging Youth in Science (KEYS) program at the University of Arizona. Under Dr. Nathan Cherrington, Amanda investigated the impact of Nonalcoholic Steatohepatitis on the localization and distribution of renal transporters in proximal tubule cells. During the beginning of her undergraduate career, she joined Dr. Nadja Anderson's lab, where she aided in preparing and sending out high school level labs out to Arizona classrooms. She also focused on optimizing PCR procedures for these high school lab protocols. Amanda joined the Thorne Lab in 2019 under the Undergraduate Biological Research Program (UBRP), where she continues to build her research experience. In her free time, she enjoys playing the viola, do makeup, and transform thrifted clothes into modern outfits.
Graduate Student
Reeba graduated from Arizona State University with a B.S. in Biological Sciences (Genetics, Cell, and Developmental Biology) in 2014. She then received her Master's degree in Cellular and Molecular Medicine from the University of Arizona in 2018. As a Master student, Reeba joined Dr. Cynthia Miranti's lab to investigate the survival pathways induced by various extracellular matrices (i.e., laminin and collagen) in castration-resistant prostate cancer cells that result in drug resistance. She is now pursuing her doctorate in Cancer Biology at the University of Arizona in the Thorne Lab. In her free time, she loves to read, do photography, and watch movies.
Lab Alumni
David Jones Jr.
Taylor Bargenquast
Sylvestor Moses
Matthew Estremera
Sofia De La Cruz
Aditi Nair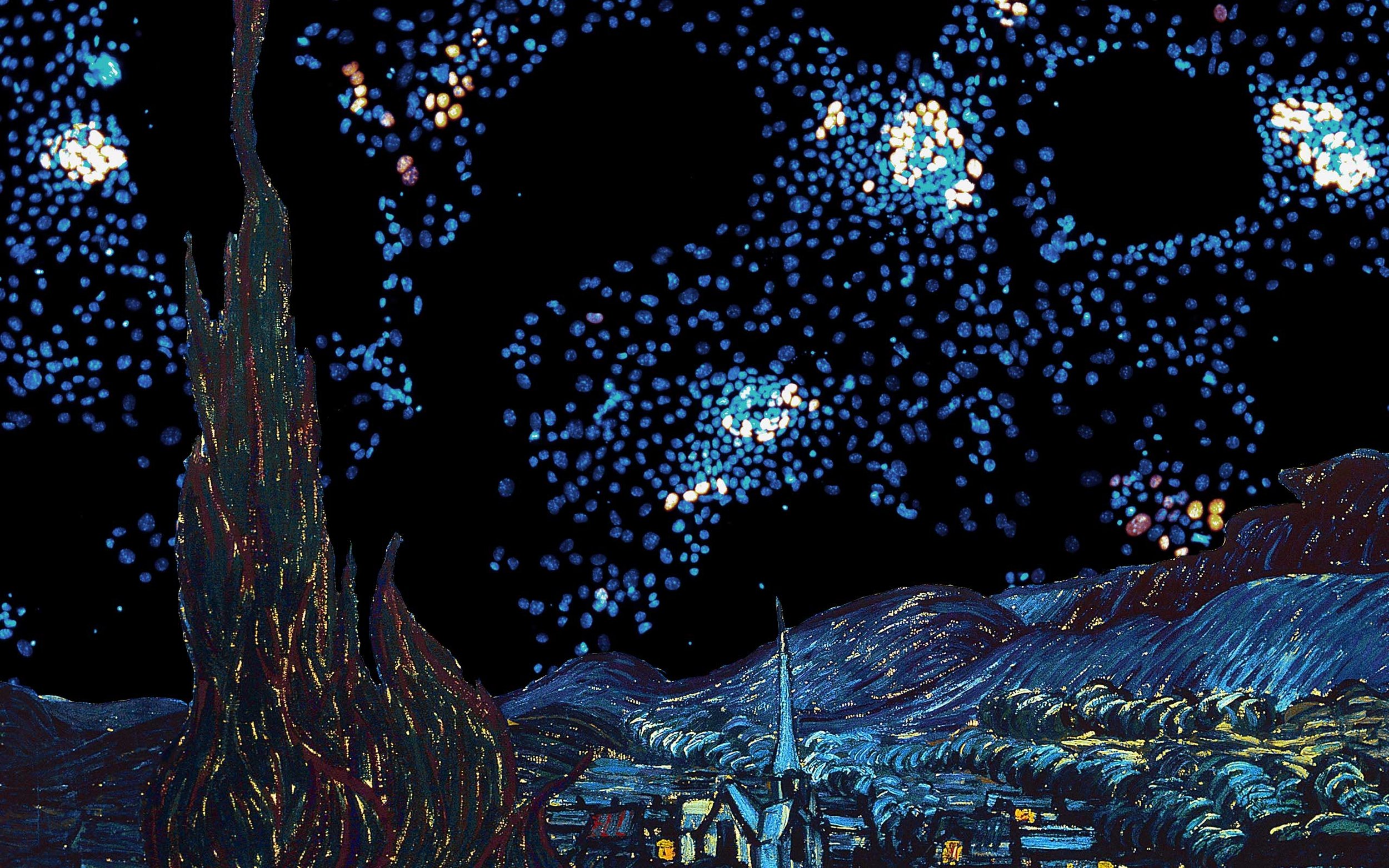 Pictures and videos of experimentation, simulation, automation and collaboration
Opportunities
Graduate students
We have opportunities for Ph.D. students to train in the Thorne Lab. If you are interested in our research, email Dr. Thorne or drop by and chat!
Postdoctoral applicants
We are always looking for talented and enthusiastic postdocs with strong training as experimentalists or theorists. Candidates with any combination of skills in organoid culture, biochemistry, drug discovery, machine learning, signal processing, or mathematical modeling are encouraged to contact Dr. Thorne.
Check out why we think Tucson and U of A are great places to do science.
Publications
2019
Cabel C. R., E. Alizadeh, D. J. Robbins, Y. Ahmed, E. Lee, C. A. Thorne, "Single Cell Analysis Confirms the Critical Role of LRP6 for Wnt Signaling in APC-deficient Cells", Dev Cell. in press.
Sanman L. E., I. W. Chen, J. M. Bieber, C. A. Thorne, L. F. Wu, S. J. Altschuler, "Generation and Quantitative Imaging of Enteroid Monolayers", Methods in Molecular Biology. in press.
2018
Miyata N., L.L. Morris, Q. Chen, C. A. Thorne, A. Singla, W. Zhu, M. Winter, S.D. Melton, H. Li, L. Sifuentes-Dominguez, E. Llano, K. Huff-Hardy, P. Starokadomskyy, A. Lopez, T.A. Reese, E. Turer, D.D. Billadeau, S.E. Winter, E. Burstein, "Microbial Sensing by Intestinal Myeloid Cells Controls Carcinogenesis and Epithelial Differentiation.", Cell Rep. 2018 Aug 28;24(9):2342-2355
Thorne, C. A., I. Chen, L. E. Sanman, M. H. Cobb, L. F. Wu, and S. J. Altschuler, "Enteroid monolayers reveal an autonomous WNT and BMP circuit controlling intestinal epithelial growth and organization.", Dev Cell. 2018 Mar 12;44(5):624-633.e4. PubMed PMID: 29503158.
Accompanying Preview.
2017
Coster, A. D., C. A. Thorne, L. F. Wu, and S. J. Altschuler, "Examining Crosstalk among Transforming Growth Factor β, Bone Morphogenetic Protein, and Wnt Pathways.", J Biol Chem, vol. 292, issue 1, pp. 244-250, 2017 Jan 06. PMCID: PMC5217683 PMID: 27895117
Coate, K. C., G. Hernandez, C. A. Thorne, S. Sun, T. D. V. Le, K. Vale, S. A. Kliewer, and D. J. Mangelsdorf, "FGF21 Is an Exocrine Pancreas Secretagogue.", Cell Metab, vol. 25, issue 2, pp. 472-480, 2017 Feb 07. PMCID: PMC5299054 PMID: 28089565
Li, B., D. Orton, L. R. Neitzel, L. Astudillo, C. Shen, J. Long, X. Chen, K. C. Kirkbride, T. Doundoulakis, M. L. Guerra, J. Zaias, D. L. Fei, J. Rodriguez-Blanco, C. Thorne, Z. Wang, K. Jin, D. M. Nguyen, L. R. Sands, F. Marchetti, M. T. Abreu, M. H. Cobb, A. J. Capobianco, E. Lee, D. J. Robbins, "Differential abundance of CK1α provides selectivity for pharmacological CK1α activators to target WNT-dependent tumors.", Sci Signal, vol. 10, issue 485, 2017 Jun 27. PMID: 28655862
2016
Wang, Z., O. Tacchelly-Benites, E. Yang, C. A. Thorne, H. Nojima, E. Lee, and Y. Ahmed, "Wnt/Wingless Pathway Activation Is Promoted by a Critical Threshold of Axin Maintained by the Tumor Suppressor APC and the ADP-Ribose Polymerase Tankyrase.", Genetics, vol. 203, issue 1, pp. 269-81, 2016 05. PMCID: PMC4858779 PMID: 26975665
2015
Thorne, C. A., C. Wichaidit, A. D. Coster, B. A. Posner, L. F. Wu, and S. J. Altschuler, "GSK-3 modulates cellular responses to a broad spectrum of kinase inhibitors.", Nat Chem Biol, vol. 11, issue 1, pp. 58-63, 2015 Jan. PMCID: PMC4270937 PMID: 25402767
Karra, A. S., C. A. Taylor, C. A. Thorne, and M. H. Cobb, "A Kinase Divided.", Cancer Cell, vol. 28, issue 2, pp. 145-7, 2015 Aug 10.PMID: 26267529
2013
Saito-Diaz, K., T. W. Chen, X. Wang, C. A. Thorne, H. A. Wallace, A. Page-McCaw, and E. Lee, "The way Wnt works: components and mechanism.", Growth Factors, vol. 31, issue 1, pp. 1-31, 2013 Feb. PMCID: PMC3697919 PMID: 23256519
Hao, J., A. Ao, L. Zhou, C. K. Murphy, A. Y. Frist, J. J. Keel, C. A. Thorne, K. Kim, E. Lee, and C. C. Hong, "Selective small molecule targeting β-catenin function discovered by in vivo chemical genetic screen.", Cell Rep, vol. 4, issue 5, pp. 898-904, 2013 Sep 12.PMCID: PMC3923627 PMID: 24012757
2012
Hang, B. I., C. A. Thorne, D. J. Robbins, S. S. Huppert, L. A. Lee, and E. Lee, "Screening for small molecule inhibitors of embryonic pathways: sometimes you gotta crack a few eggs.", Bioorg Med Chem, vol. 20, issue 6, pp. 1869-77, 2012 Mar 15. PMCID: PMC3298638 PMID: 22261025
2011
Thorne, C. A., B. LaFleur, M. Lewis, A. J. Hanson, K. K. Jernigan, D. C. Weaver, K. A. Huppert, T. W. Chen, C. Wichaidit, C. S. Cselenyi, et al., "A biochemical screen for identification of small-molecule regulators of the Wnt pathway using Xenopus egg extracts.", J Biomol Screen, vol. 16, issue 9, pp. 995-1006, 2011 Oct. PMCID: PMC3694444 PMID: 21859680
Ni, T. T., E. J. Rellinger, A. Mukherjee, S. Xie, L. Stephens, C. A. Thorne, K. Kim, J. Hu, E. Lee, L. Marnett, et al., "Discovering small molecules that promote cardiomyocyte generation by modulating Wnt signaling.", Chem Biol, vol. 18, issue 12, pp. 1658-68, 2011 Dec 23. PMCID: PMC3645312 PMID: 22195568
2010
Jernigan, K. K., C. S. Cselenyi, C. A. Thorne, A. J. Hanson, E. Tahinci, N. Hajicek, W. M. Oldham, L. A. Lee, H. E. Hamm, J. R. Hepler, et al., "Gbetagamma activates GSK3 to promote LRP6-mediated beta-catenin transcriptional activity.", Sci Signal, vol. 3, issue 121, pp. ra37, 2010 May 11. PMCID: PMC3088111 PMID: 20460648
Thorne, C. A., A. J. Hanson, J. Schneider, E. Tahinci, D. Orton, C. S. Cselenyi, K. K. Jernigan, K. C. Meyers, B. I. Hang, A. G. Waterson, et al., "Small-molecule inhibition of Wnt signaling through activation of casein kinase 1α.", Nat Chem Biol, vol. 6, issue 11, pp. 829-36, 2010 Nov. PMCID: PMC3681608 PMID: 20890287
Alfaro, M. P., A. Vincent, S. Saraswati, C. A. Thorne, C. C. Hong, E. Lee, and P. P. Young, "sFRP2 suppression of bone morphogenic protein (BMP) and Wnt signaling mediates mesenchymal stem cell (MSC) self-renewal promoting engraftment and myocardial repair.", J Biol Chem, vol. 285, issue 46, pp. 35645-53, 2010 Nov 12. PMCID: PMC2975189 PMID: 20826809
Saraswati, S., M. P. Alfaro, C. A. Thorne, J. Atkinson, E. Lee, and P. P. Young, "Pyrvinium, a potent small molecule Wnt inhibitor, promotes wound repair and post-MI cardiac remodeling.", PLoS One, vol. 5, issue 11, pp. e15521, 2010 Nov 29. PMCID: PMC2993965 PMID: 21170416
2008
Cselenyi, C. S., K. K. Jernigan, E. Tahinci, C. A. Thorne, L. A. Lee, and E. Lee, "LRP6 transduces a canonical Wnt signal independently of Axin degradation by inhibiting GSK3's phosphorylation of beta-catenin.", Proc Natl Acad Sci U S A, vol. 105, issue 23, pp. 8032-7, 2008 Jun 10. PMCID: PMC2430354 PMID: 18509060
2007
Tahinci, E., C. A. Thorne, J. L. Franklin, A. Salic, K. M. Christian, L. A. Lee, R. J. Coffey, and E. Lee, "Lrp6 is required for convergent extension during Xenopus gastrulation.", Development, vol. 134, issue 22, pp. 4095-106, 2007 Nov. PMCID: PMC4428168 PMID: 17965054
2003
Thorne, C., and A. V. Lee, "Cross talk between estrogen receptor and IGF signaling in normal mammary gland development and breast cancer.", Breast Dis, vol. 17, pp. 105-14, 2003. PMID: 15687681
Leon Levy Building, UA Cancer Center
1515 N. Campbell Ave.
Office: Room 4947
Office phone: 520-626-0395
Lab: Room 4906
Lab phone: 520-626-3265
Tucson, AZ 85724